Experience Makes a Difference: Experience Lincoln's Only Dedicated Varicose Vein Clinic.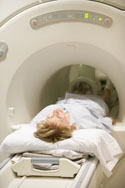 An Easier Way to Treat
No hospital stay needed
Outpatient procedure with treatment in less than an hour. No scarring and no stitches.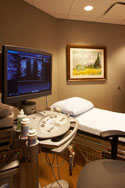 Here for You
Dedicated to your care
Services are provided Monday through Friday. All insurances are welcome including Medicare.
Safe and Cost Effective
Lincoln's leader in the Treatment of Varicose Veins
Save 20% compared to hospital-based procedures.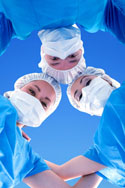 Don't Wait Another Day
Lincoln trusts us
We treat more ELVT patients annually than any other Lincoln clinic.
Frequently Asked Questions
How is a laser procedure different from surgery?
It's minimally invasive. The entry point through which your physician gets the laser fiber to the target area is extremely small, not even requiring stitches. Surgery involves considerable preparation, general anesthesia, risk of infection, pain in the affected areas, and a lengthy recovery period …. Read full answer →
Are lasers safe?
A laser is a highly concentrated beam of light. Lasers work by delivering the light energy to the targeted tissue with extreme precision which prevents affecting the surrounding tissue. Lasers offer far less risk and complications than conventional surgery.
What is the actual procedure like?
It takes about 45 minutes and requires only local anesthesia. A thin laser is inserted through a sheath and the laser light is emitted through the fiber. You might feel some unfamiliar sensation, but it is NOT painful.Read full answer →
Quick Answers
Do I need to go to the hospital? →
No, the procedure is done in an outpatient setting.  Unlike the hospital based procedure, which could require 3-4 hours of your time, we will have you back to your day in about an hour.
How do I prepare for the VenaCure procedure? →
Drink plenty of water the day of the procedure.  Patients are asked not to drink caffeinated beverages before your procedure.  You may eat before the procedure.
How long before I see the results? →
You may have some slight swelling after the procedure, but you could start seeing results immediately.
VenaCure has proved to be 97% effective. You should experience no reoccurrence in the veins that have been treated. Follow-up procedures may be desired to obtain optimal results.